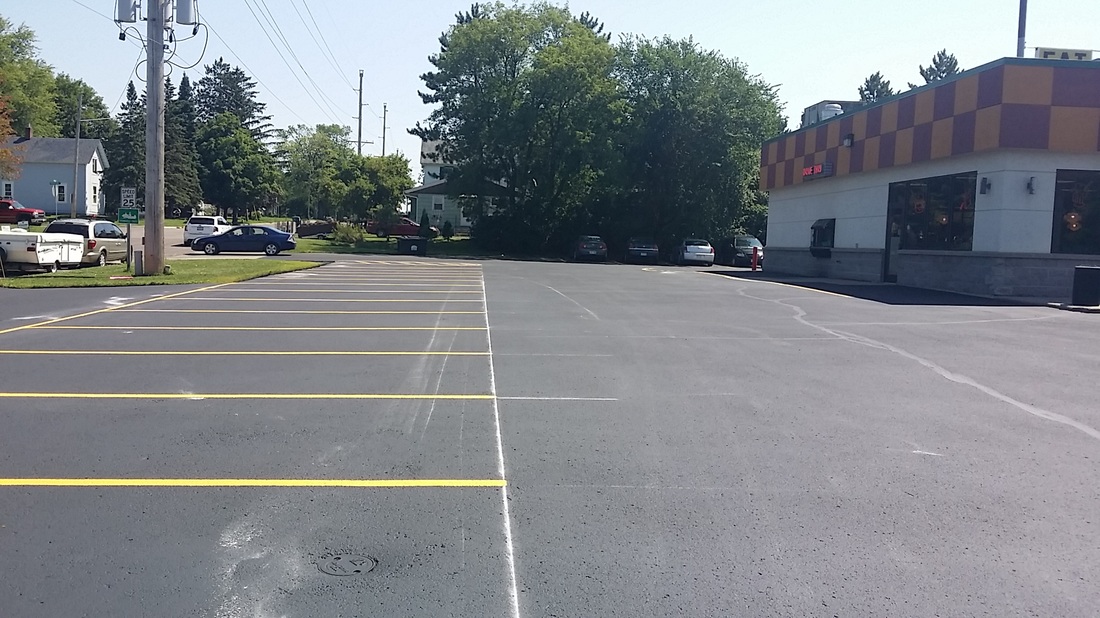 it is vital to have crisp,clear lines to ensure the safety of drivers, enhance the image of your parking lot and comply with current laws.
Be sure you comply with the American with Disabilities Act.
Are your fire lanes and no parking areas clearly marked.
Is your disabled parking adequate and correctly painted.

Make sure you leave a favorable impression with customers and the city alike.
Line striping services we offer

New Layout
Stencils
Curb Painting

Re-Stripe
Line Scarifying
ADA Compliance




Customers we serve

Commercial Facilities
Condos
Churches*
Funeral Homes
Offices
Indoor Parking Facilities

Shopping Centers
Schools
Restaurants
Apartments
Supermarkets
Warehouses