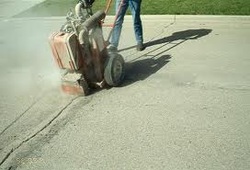 Why should I rout my cracks before I seal/fill them?

By routing the cracks you remove the oxidized fractured pavement from the crack surface and expose intact vertical walls for the sealant to bond to. The increased area of sealant in the crack also accommodates for more movement. This will extend the sealant's service life by up to 50% over non-routed cracks.

---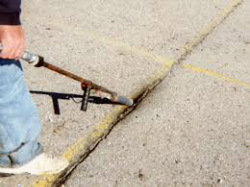 Why Torch


The Heat Lance is used to dry and prepare pavement cracks for repair. It is vitally important to make sure the crack is heated to a temperature that allows the oils currently in your blacktop to be released and allow the sealant to properly seal to avoid future water damage to the repair.



---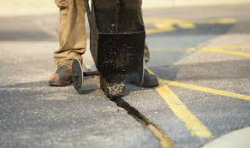 Crack Filling

The high temperature liquid crack sealant is applied immediately after the torching. Increasing the bonding abilities between the sealant and your blacktop. Typically cracksealer will set up and allow you to drive on it within 45 min to an 1hr.







---